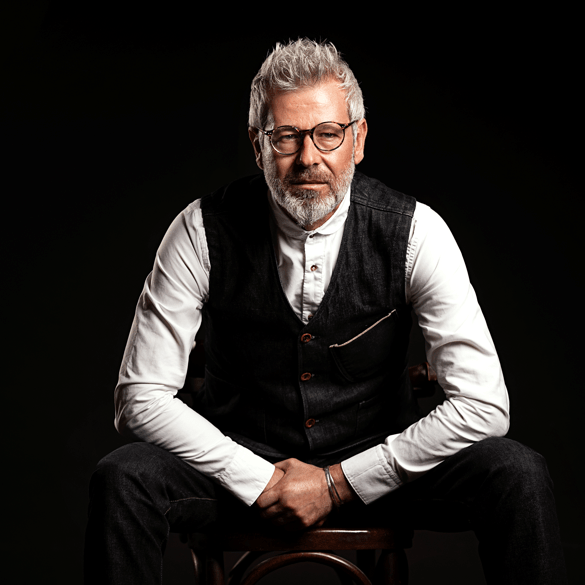 FIT & CRAFT is the realization of a desire.
The combination of a tradition and vision with the preservation of craftsmanship giving a unique character.
Behind FIT & CRAFT is Konstantinos Michos, founder and designer.
For over twenty years, he created collections for several Greek and European brands as a freelancer with specialization in denim. His two decades of experience in designing garments lead him in 2014, to create his own small batch clothing workshop, expressing his knowledge and creativity.
"All our products are designed, developed and crafted by hand, in our workshop."
His inspiration comes from art, street fashion, history, vintage clothes, outdoor and workwear pieces, books, objects and photo gallery, all gathered in his private collection and have been collected during his years of work, from all corners of the globe.
His sole purpose is to create garments, one of a kind, timeless pieces that cross seasonal boundaries and fast trends. Get inspirited from the stories of real people, granted him with the desire to create garments of high quality, look better with age, so people can wear them and still be in fashion for years to come.
"Every garment is hand crafted and every detail is there for a reason."
It's all about the fit. The most crucial aspect for us. That's why every piece is crafted with extreme care in details and an absolute hand finish, providing the best fit you will ever buy.
All our fabrics and materials are made in Europe and Japan. We select them based on quality, function and style. We believe in durable fabrics that will last a lifetime and will age with grace, therefore our fabrics are heavy weight.  Most of them are made at original shuttle looms till the 1960's. The traditional way of manufacturing in these special machines, allow us to create structures and fabrics which might not been possible on modern machines. Therefore each garment is made by natural and friendly materials as cotton, linen, hemp.
"Goods  that  will be as classic as the day you bought  it. "
Made here. One piece at a time.
Designed and crafted under one roof
Greece